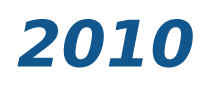 The November 2009 blog post Last chance: End of thawte points transfer on 16th november 2009 was the starting point for the moving of Thawte Notarys to CAcert … but this is half of the story. November 16th 2010 ends the verification period of transfered points. So the 150 points transfer will be lost. To prevent the loss of Assurance and Experience Points all members using this program needs to search for assurers to get fully assured and starting also assurances to get the needed experience points. Until now, the addtl. Assurances doesn't count, but added to the account until the Points Count process will be changed before Nov 16th 2010, so the last assurance points counts.
This will become a big shift in this year until November 2010. Current work is to prepare the building of the Software Assessment Team and the Repository project to make Software updates possible. This project is a not so well noticed project still running in the background. But if someone reads the Software MiniTOP Updates from Dec 2009 and February 2010, those can reads the progress that is made in this area. This is also a requirement for the CCA Rollout plan that needs to be started around mid of this year to succeed before Audit can continue.
If you have further questions regarding the Thawte transfer points removal, please go to the public CAcert Support mailing list.