German version below
On the world's largest computer fair, the CeBIT in Hannover, DE, CAcert should not miss out. From march 5th till 9th Assurer and Assurees are meeting each other from 12 o'clock noon outside of hall 2 in direction of the green. In case of bad weather the assurances take place directly at the glass front of Hall 2 outside under the roofing.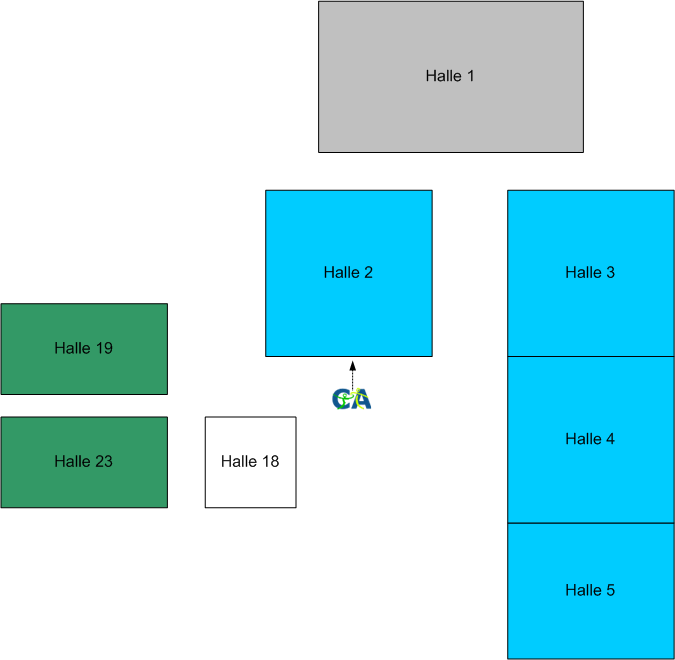 More events with attendance of CAcert — at OpenSource-Events with booth — can be reviewed in CAcert wiki under http://wiki.cacert.org/Events/UpcomingEvents.
[German]
Auf der weltgrößten Computermesse, der CeBIT in Hannover, darf auch CAcert nicht fehlen. Vom 5. bis 9. März treffen sich Assurer und Assurees täglich ab 12 Uhr vor Halle 2 in Richtung der Grünfläche. Bei schlechtem Wetter finden die Assurances direkt an der Glasfront von Halle 2 außen unter der Überdachung statt.
Weitere Veranstaltungen mit CAcert-Beteiligung — bei OpenSource-Veranstaltungen auch mit eigenem Stand — sind im CAcert-Wiki unter dem Link http://wiki.cacert.org/Events/UpcomingEvents
einsehbar.