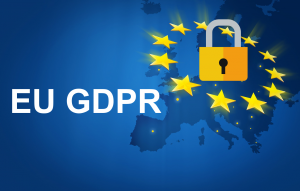 The new Data Protection Regulation has entered into force in the European Union today. You can find our data protection declaration on data handling here.
In der Europäischen Union ist heute die neue Datenschutzverordnung in Kraft getreten. Unsere Datenschutzerklärung zum Umgang mit den Daten finden Sie hier.
Le nouveau règlement sur la protection des données est entré en vigueur dans l'Union européenne aujourd'hui. Vous trouverez ici notre déclaration de protection des données sur le traitement des données.
El nuevo Reglamento de protección de datos ha entrado hoy en vigor en la Unión Europea. Aquí encontrará nuestra declaración de protección de datos sobre el tratamiento de datos.
Il nuovo regolamento sulla protezione dei dati è entrato in vigore oggi nell'Unione europea. Qui trovate la nostra dichiarazione sulla tutela dei dati personali.
De nieuwe verordening inzake gegevensbescherming is vandaag in de Europese Unie in werking getreden. Hier vindt u onze verklaring over gegevensbescherming bij de omgang met gegevens.
W dniu dzisiejszym w Unii Europejskiej wesz?o w ?ycie nowe rozporz?dzenie o ochronie danych. Nasze o?wiadczenie o ochronie danych osobowych znajd? Pa?stwo tutaj.