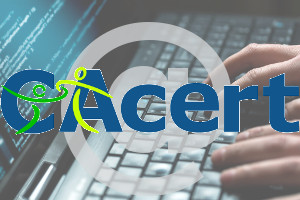 The CAcert Infrastructure Team will perform a major system upgrade of our infrastructure host tomorrow, 13th of July 2019, starting at 8am UTC/10am CEST. Wytze van der Raay of the critical infrastructure team will assist via remote console if necessary.
We expect the upgrade to run for at least 4 hours and some services might need fixes that will require even longer.
Most services will be unavailable at least for parts of the upgrade session. We will try to keep the downtime of essential services (email, emailout, lists, blog, wiki) as short as possible. We hope to not cause to many inconvenience but we cannot wait longer to perform these long needed update. The Debian Buster stable release last week and the recently acquired knowledge on how to use the remote console system of infra02 inspired us to perform the upgrade now.
Jan Dittberner
CAcert Infrastructure Team Lead
Please support the hudge work of the volunteers of our Infrastrucutre Team, please donate to continue to run this service. Thank you.