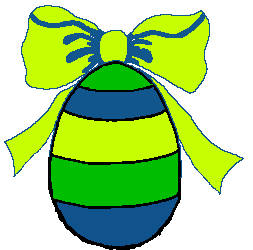 We've just started our this years Easter Egg Challenge … We've put a couple of patches on to our testserver CACERT1 for you, our fellow and our new Software testers. We've put light to heavy patches to the package so everybody is able to walk thru the testserver web pages and search our Easter Egg's.

Software Testers Welcome Pack
If you are new to our Software Testteam please read also our Software Testteam Welcome Pack (English) or Software Tester Willkommens Paket (Deutsch)
Class3 Roots Migration Test
Software-Assessment project team also starts the Class3 Roots Migration Test phase. The first step is to create class3 client-, server-, Org-client-, Org-server certificates so you have some test material for the 2nd phase in this migration test. The 2nd phase to start the week after this Eastern weekend. This Class3 roots migration test is the preparation for the Class3 roots migration plan to be presented to the board by the Software-Assessment team, to deliver a tested and verified migration plan for the needed current Class3 roots replacement before end of June this year. So every help is welcome here.
Policies move migration plan
Also we've added the first patch to reorganize the central Policies repository. So one of the Easter Egg's is to find links within the testserver CACERT1 pages that do not link to the /policy/ directory on the testserver or that do not link to the svn.cacert.org/CAcert/policies/ directory. All pages that contains yet a "Warning – moved policy directory" don't count.
Reporting
Report your found problems to the linked bug numbers listed on the Software Testers portal, that lists all added patches on to the current testserver CACERT1. The Software Testers portal also lists all links you'll need in doing software tests.
Happy Easter – Frohe Ostern – Vrolijke Pasen – Joyeuses Pâques – Feliz Pascua! – Wesol`ych S`wia`t – Glad Påsk! – ??????? ?????? – ?????? ????? – Buona Pasqua
Time to hunt for the eggs again! A Happy Easter and time to enjoy