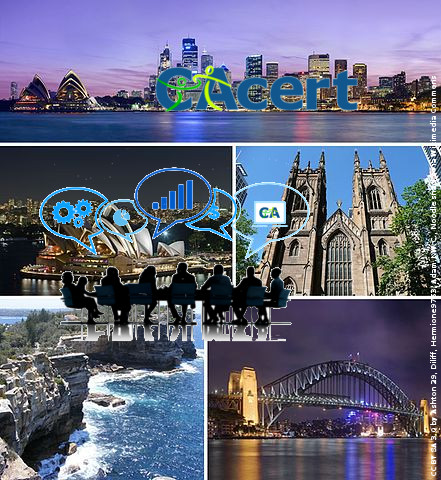 At the annual general meeting held in december 2016, the three seats reserved for Australians, were provisionally suspended. In the meantime, the committee of CAcert Inc. has filled its vacancies at its meeting on March, 31st 2017. Elected were Alexander Samad from New South Wales, Peter Nunn from Victoria and Ross Krumbholz from Queensland.

Deutsch: Der Vorstand von CAcert Inc. ist wieder vollständig.
Bei den Erneuerungswahlen im Dezember 2016 blieben die drei nach gesetzlichen Vorgaben für Australier reservierten Sitze im Vorstand provisorisch frei. In der Zwischenzeit hat der Vorstand von CAcert Inc. an seiner Sitzung vom 31. März 2017 die Vakanzen gefüllt. Gewählt wurden Alexander Samad aus Neusüdwales, Peter Nunn aus Victoria und Ross Krumbholz aus Queensland.
Français: Le comité est de nouveau complet
Lors des élections de renouvellement en décembre 2016, les trois sièges du comité réservés à des Australiens conformément aux dispositions légales sont restés provisoirement indemnes. Entre temps, le comité de CAcert Inc. a élu lors de sa réunion du 31 mars 2017 Alexandre Samad de Nouvelle-Galles du Sud, Pierre Nunn de Victoria et Ross Krumbholz de Queensland.