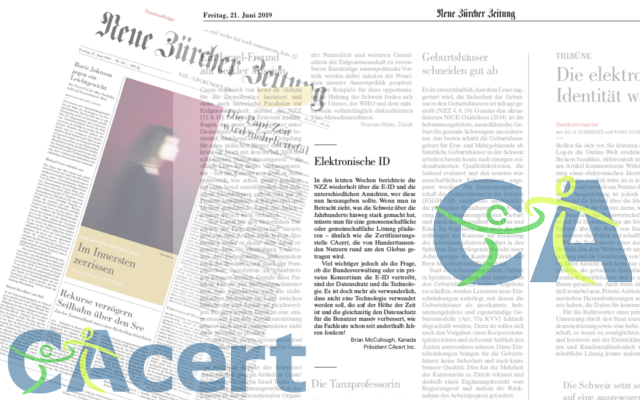 Soll ein Land seine elektronische Identitätskarte (E-ID) selber editieren oder das Ganze an ein privates Konsortium auslagern? Darüber kann man in der Tat geteilter Meinung sein.
Hingegen darf es beim Datenschutz keine Abstriche geben. In der Schweiz wird darüber heftig diskutiert. Die Regierung ist offenbar der Meinung, eine bereits überholte Technologie genüge. CAcert unterstützt die Meinung der Experten, wie eine Zuschrift ihres Präsidenten in der angesehenen Neuen Zürcher Zeitung von 21. Juni 2019 eindeutig zeigt.
The Swiss government is obviously of the opinion that an outdated technology is sufficient for an E-ID. CAcert supports the opinion of the experts, as a letter from its president in the reputated newspaper Neue Zürcher Zeitung clearly shows.
Unterstützen Sie CAcert im täglichen Bemühen für mehr Sicherheit im Internet mit einem einmaligen oder einem regelmässigen Beitrag an die Betriebskosten. Bitte Spenden Sie jetzt, damit CAcert auch morgen und nächstes Jahr noch die Sicherheit im Internet erhöhen kann. Danke.