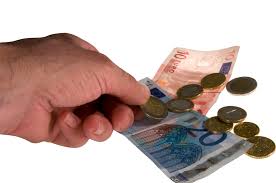 The CAcert Free Certificate Authority is supported by its community. In the period of six weeks from the end of April to the beginning of June, 21 users from seven countries generously donated 725 $/€ to CAcert. This will cover the operating costs of the data center for almost three months.
We would like to thank all donators. If you want to support the work done by the volunteers of CAcert, please donate to continue to run this service. Thank you.
DEUTSCH
Die freie Certifikatsstelle CAcert wird durch ihre Gemeinschaft unterstützt. Im Zeitraum von sechs Wochen von Ende April bis Anfang Juni haben 21 Nutzer aus sieben Ländern CAcert sehr großzügig mit Spenden in der Höhe von 725 $/€ bedacht. Damit können die Betriebskosten des Rechenzentrums während knapp dreier Monate gedeckt werden. Hilf mit, die Kosten zu decken, spende jetzt!
NEDERLANDS
De CAcert Free Certificate Authority wordt ondersteund door haar gemeenschap. In de periode van zes weken van eind april tot begin juni hebben 21 gebruikers uit zeven landen 725 $/€ gedoneerd aan CAcert. Dit zal de exploitatiekosten van het datacenter voor bijna drie maanden dekken. Help de kosten dekken, doneer nu!
ITALIANO
La Autorità di Certificazione libera CAcert è supportata dalla sua comunità. Nel periodo di sei settimane tra la fine di aprile e l'inizio di giugno, 21 utenti di sette paesi hanno generosamente donato 725 $/€ a CAcert. Ciò coprirà i costi operativi del data center per quasi tre mesi. Aiuta a coprire i costi, donalo ora!
SVENSKA
CAcert-certifieringsorganet stöds av dess samhälle. Under sex veckorsperioden från slutet av april till början av juni donerade 21 användare från sju länder generöst $/€ 725 till CAcert. Därefter kan driftkostnaderna för datacentret täckas under nästan tre månader. Hjälp täcka kostnaderna, donera nu!

FRANÇAIS
CAcert, l'Autorité de Certification libre, reçoit le soutien marqué de la communauté de ses membres. Ces 6 dernières semaines, entre avril et juin, l'association a collecté ~725€, versés par 21 membres. À titre de comparaison, cette somme correspond au budget nécessaire pour maintenir pendant 3 mois l'exploitation de son infrastructure en hébergement sécurisé.
Nous aimerions ici remercier tous ces membres à jour de cotisation, et plus généralement tous nos donateurs. Si vous voulez continuer à utiliser les certificats de CAcert et soutenir le travail effectué par ses bénévoles, faites un don! Merci.